Our Vision
The Hercules Campus is a place for seasoned visionaries, and those who are just beginning to know their genius; a place for the problem solvers, the brave, the ones who don't take no for an answer and for their quiet supporters, without whom nothing would ever get done; a place of unlimited visual space and inspiration, of historic significance and natural beauty for thinking, testing, and rethinking, for ground breaking, record breaking and coffee breaking, where limits are just benchmarks on the way to new discoveries. The Hercules Campus is a place that will awaken and inspire the inventor in each of us.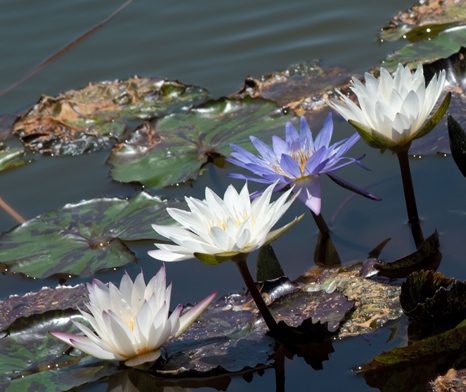 33
°
58 37.75 N, 118
°
24 23.39 W
INNOVATION PLAN
By mixing the contemporary with the historic and the indoors with the outdoors, The Hercules Campus will be a national model in sustainable development. From the installation of fuel cells and solar energy with the goal to take the project "off the grid," to the use of California native drought tolerant landscaping, the entirely new (but "historic") Hercules Campus at Playa Vista is the perfect home for innovators in every area of the creative realm - from studios and film, to advertising and technology.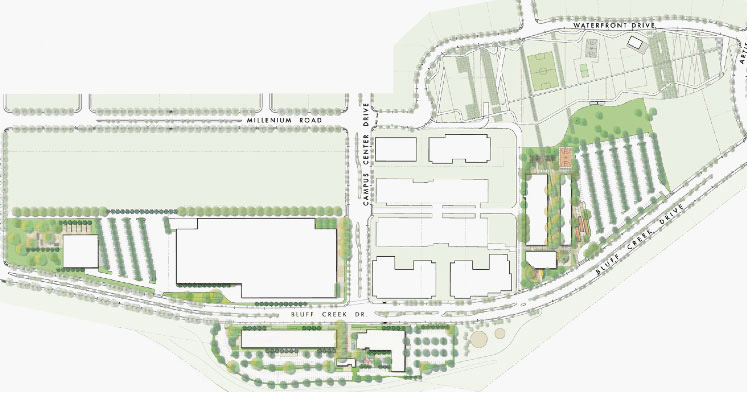 Unique Management Concepts
Our objective at Hercules Campus is to foster growth, thinking, and innovation through an environment that is open, and supportive of the kind of people who come up with new ideas daily. Our goal is to structure the amenities made available to our tenants and visitors, in a way that truly accommodates how people work and live in those moments between meetings, and conference calls. Do you play shuffleboard? Do you have a dog who likes a certain kind of ball? Does hopping on a bike clear your mind? If we don't have it in our stock of toys to borrow, let us know, and we'll do our best to get it for you. This place is about you and making it possible for you to have what you need to do what you do best.
Fun
On-Site Bike Rental
One of the first things Howard Hughes built was a motorized bicycle, using parts from a dismantled steam engine. Well, no pressure, our bikes are manual and we don't have any dismantled steam engines lying around, but what we do have are miles and miles of trails to take you to the ocean or as far inland as your heart desires. Just show up at the Toy Box, also known as the Management Bungalow, sign your name, don your helmut, and you're off. A skid or two's ok, but no wheelies, please.
Picnics
We know that the whole idea of a picnic sounds rather unbusiness-like, but that's exactly why we mention it. Can you do it downtown? We think not, at least not without a much greater amount of effort. At Hercules Campus you have miles of green grassy park area to decide where to plunk down your smorgasbord. And if a you need one of those cool stripy blankets drop by the Toy Store, at the Management Bungalow and let us supply you with a fresh one. Ants not included.
Playing Games
As avid toy collectors and designers, Charles and Ray Eames considered playtime, productive time. Charles once noted, "Toys are not really as innocent as they look. Toys and games are preludes to serious ideas." He recognized what psychologists have since acknowledged; the act of play causes the brain to fire in new ways, opening connections for ideation and problem solving.
So, how many more reasons than that do you need to grab your favorite cubicle-mate, head to the Management Bungalow, aka the Toy Box and check out a volleyball, a frisbee, or some croquet mallots, if they suit your idea of play best. And for the truly serious, log in to the Innovator page, built just for you, click on 'Find me a partner' and sign up to play your favorite sport, at your favorite time, with someone new.
To quote some powerful innovators we admire greatly, 'just do it'.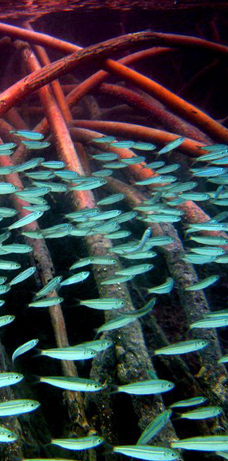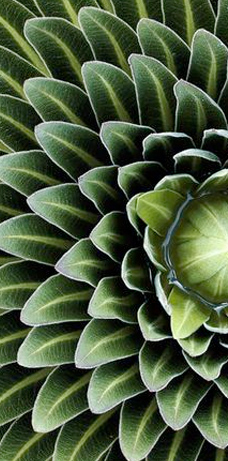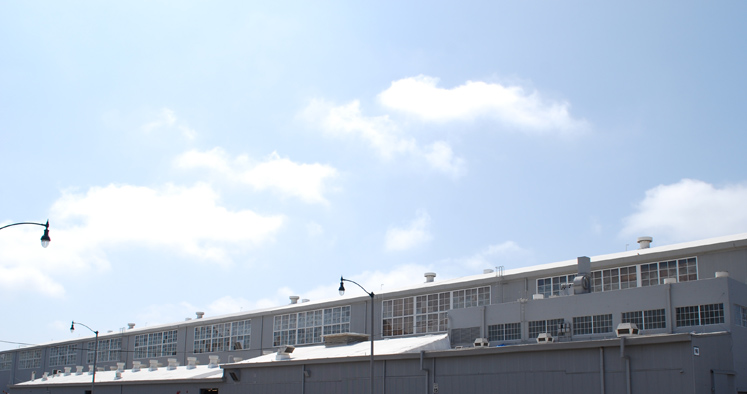 THE BIRTHPLACE OF THE H-4, HERCULES FLYING BOAT, ALSO KNOWN AS THE 'SPRUCE GOOSE'

HUGHES LEGACY
1905
Howard Robard Hughes Jr is born in Houston, Texas.
1917
Built a motorized bicycle using parts taken from a steam engine.
1920
First flight on Curtis Seaplane.
1924
Hughes father dies, leaving Howard to take over his role as head of Hughes Tool Company.
1925
Marries Ella Rice.
1927
Released first film, Everybody's Acting.
1928
Receives pilots license, makes the silent comedy Two Arabian Knights with director Lewis Milestone.
1928
The film The Racket, produced by Hughes, is nominated for an Oscar.
1928
Becomes involved with a string of actresses, which would eventually include Jean Harlow (the star of Hell's Angels, see below), Bette Davis, Katharine Hepburn, Ava Gardner, Jane Greer, Lana Turner, Rita Hayworth and Janet Leigh, among many, many others.
1929
Divorced from Ella Rice, Two Arabian Knights wins an Oscar for best director of a comedy picture.
1930
Made the film Hell's Angels at a cost of $3.8 million, over 3 years, While making Hell's Angels, Hughes earns his pilot's license and develops a lifelong passion for aviation. One reason for this is the fact that, as a result of a childhood illness, he suffers badly from tinnitus (ringing and noises in the ears). It is only in a plane's cockpit that the noises cease.
1931
The film The Front Page, produced by Hughes, is nominated for an Oscar.
1932
Made Scarface. Founded Hughes Aircraft Company.
1934
Wins the All-American Air Meet in Miami flying the H-1 Racer, the world's most advanced plane, which he built and test-piloted himself.
1935
Sets a new speed record of 353 mph with a streamlined H-1.
1936
Designs and perfects and oxygen feeder system that enhances pilot safety during high-altitude flights. His average speed is 332 mph.
1937
Makes the world's greatest long-distance speed flight, setting a new transcontinental record from Los Angeles to Newark, New Jersey, of seven hours, twenty-eight minutes.
1937
Buys into Transcontinental & Western Air (later TWA).
1938
Hughes pilots a Lockheed 14-N Super Electra on a round-the-world flight. On the way, he cuts Lindbergh's New York-to-Paris record in half, and finishes the entire journey in 3 days, 19 hours, 8 minutes.
1939
Hughes is awarded the Congressional Gold Medal '... in recognition of the achievements of Howard Hughes in advancing the science of aviation and thus bringing great credit to his country throughout the world'.
Jack Frye, president of TWA, is bitterly feuding with board members who are against new plane purchases. At Frye's urging, Hughes quietly buys up a majority of TWA stock (for less than $7 million) and takes over the company. Now that Hughes owns TWA, federal law prohibits him from building his own planes. Seeking one that can perform better than TWA's current fleet of Boeing Stratoliners, Hughes approaches Boeing's competitor, Lockheed. He has already established a good relationship with the manufacturer, since it had built the plane he used in his record flight around the world in 1938. Lockheed agrees to Hughes' demand that the 40-passenger airliner be built in absolute secrecy. The end result is the revolutionary Constellation.
1941
Releases the film The Outlaw, starring Jane Russell. During filming invents cantilevered bra to show off Russell's cleavage to best effect.
1942
Industrialist Henry Kaiser approaches Hughes with his idea for a fleet of flying transports to safely move troops and materiel across the Atlantic. They form the Hughes Kaiser Corporation and obtain an $18 million US government contract to construct flying boats.
1944
Hughes flies a Constellation from coast to coast in a record seven hours. His co-pilot is TWA president Jack Frye.
1946
Hughes meets starlet Jean Peters at a party in Newport Beach, California. He invites the 19-year-old and her date, war hero/actor Audie Murphy, to fly with him to Catalina Island aboard his private plane.
1946
Undertakes first flight of his XF-11 experimental twin-engined photo reconnaissance plane. An oil leak forces one of the counter-rotating propellers to reverse direction. Hughes tries to save the plane by landing it on the Los Angeles Country Club golf course, but after clipping three houses in Beverly Hills, crashes into a fourth. Hughes suffers a crushed collar bone, six broker ribs, a collapsed lung, a fractured skull and third-degree burns.
1947
The US Senate War Investigaving Committee investigates Hughes' failure to complete his wartime contracts.
To prove that he had indeed produced at least one seaplane, Hughes flies the giant H-4 - also known as the Hercules and, more familiarly, as the 'Spruce Goose' because it is constructed mostly of wood. (In actuality it was made of Birch, not Spruce)
1948
Hughes purchases 929,000 shares in RKO Studios.
1953
Hughes founds the Howard Hughes Medical Institute in Delaware, with himself as its sole trustee. He turns over all 75,000 shares of the Hughes Aircraft Company to the institute, thus making his billion-dollar-a-year armament factory a tax-exempt charity.
1955
Splits RKO into two entities: RKO Pictures Inc. and RKO Theatres Corp. He sells RKO Pictures to a subsidy or General Tire and Rubber.
1957
Marries actress Jean Peters.
1958
Hughes gives his last interview to Time Life.
1961
Hughes Space and Communications is founded.
The Carpetbaggers by Harold Robbins is published. It is loosely based on the life of Howard Hughes, who is represented by the character Jonas Cord. In the 1964 film version, Cord is played by George Peppard.
1966
A US federal court rules that Hughes must relinquish control of TWA. He sells his shares in the airline for $547 million, making him one of the richest men in the world.
1968
Buys KLAS-TV in Las Vegas.
1969
Buys the Landmark in Las Vegas for $17.3 million. Takes over the regional airline Air West (renaming it Hughes AirWest) which brings many tourists to Vegas where Hughes' empire continues to flourish.
1970
Hughes moves to the Bahamas.
1971
Hughes and Jean Peters divorce.
1972
Hughes exposes the Irving 'memoirs' as a hoax, in a rare telephone conference to seven journalists.
Hughes agrees to help the CIA secretly recover a Soviet nuclear submarine that sank near Hawaii four years before. The Hughes Glomar Explorer, a special-purpose salvage vessel, is developed for this purpose.
Hughes sells Hughes Tool Company's stock and renames his company the Summa Corporation, ending any remaining role in his business.
1976
The 70-year-old Hughes dies, en route by private jet from Acapulco to Houston, leaving an estate worth approximately $2 billion.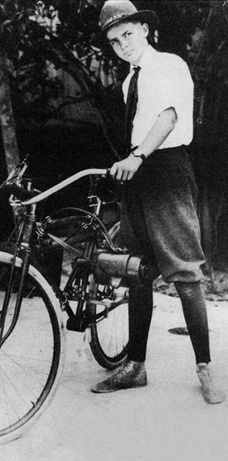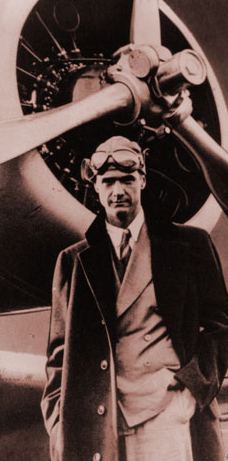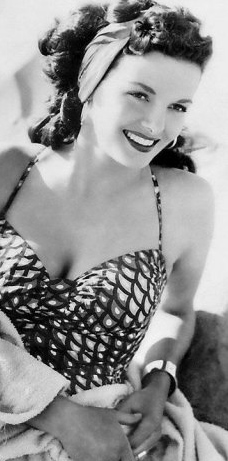 VISIONARIES WE CELEBRATE
ABRAHAM LINCOLN, ALBERT EINSTEIN, ALEXANDER MCQUEEN, ANDY WARHOL, FRANK GEHRY, COCO CHANEL, STEVE JOBS, STEVE WOZNIAK, LE CORBUSIER, ERNEST HEMMINGWAY, GERTRUDE STEIN, HOWARD HUGHES, MOZART, GANDHI, FRANK LLOYD WRIGHT, LEONARDO DA VINCI, LADY GAGA, MARIE CURIE, BJORK, BENJAMIN FRANKLIN, ISAAC NEWTON, WRIGHT BROTHERS, SERGEY BRIN, BECK, LEVI STRAUSS, WALT DISNEY, ELI WHITNEY, HENRY FORD, JAMES DYSON, LARRY PAGE, SANTIAGO CALATRAVA, ELON MUSK, GUTENBERG, ABBOT KINNEY, MARK ZUCKERBERG